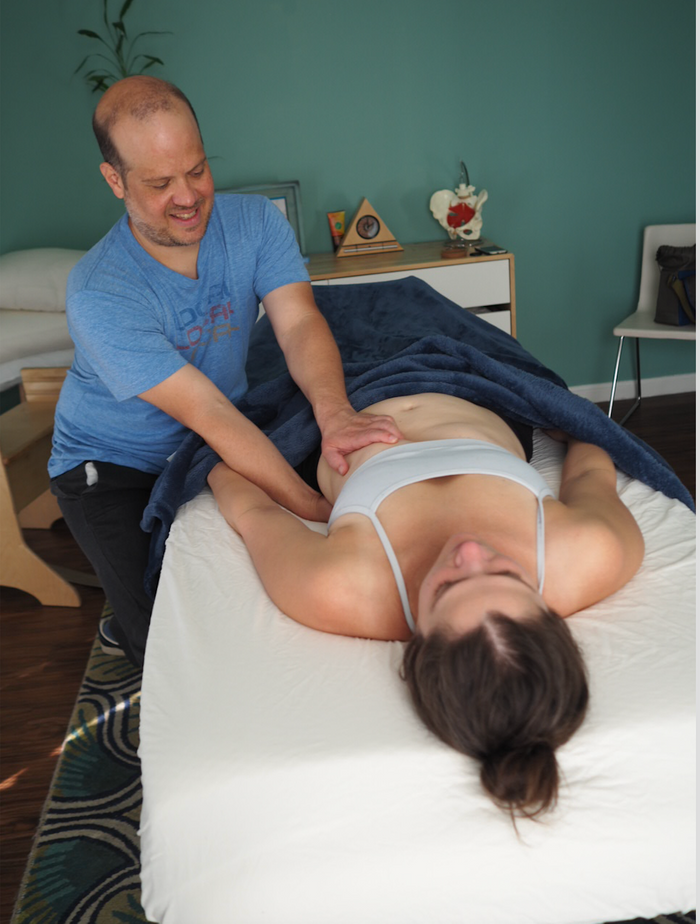 My journey to Rolfing started when I began practicing yoga. As my yoga practice deepened, it lead to an interest in bodywork; I subsequently studied swedish, sports, myofascial and deep modalities and began working as Licensed Massage Therapist full-time in 2007. I then discovered Rolfing and went through a 10 series; inspired by its benefits, I attended the Rolf Institute in Boulder, Colorado and became a Certified Rolfer in 2010.
I practice in both fields of massage therapy and Rolfing. I believe that the broad spectrum of these different touch therapies enhance each other and expand the quality of my work in both, which I keep separate for clarity. My practice orientation is client centered; the work is shaped around each person's unique circumstances, individualizing sessions to achieve their goals and uncover hidden potential.
I have a strong love and passion for helping people improve their lives and an endless curiosity rooted in healing and growth. I'm dedicated to helping my clients become more integrated, aligned, and pain free for a better quality of life.